Press release
Polymer fiber-coating makes natural-fiber-reinforced plastics more resilient
Natural-fiber-reinforced plastics (NFRP) become more resilient when the natural fibers are encased in a special coating. This has been determined by researchers at the Fraunhofer WKI. Through the application of a resin layer and pressing to form a composite material, the NFRP exhibit improved mechanical, thermal and hygric properties and greater chemical stability. In the future, NFRP can consequently be utilized in considerably expanded areas of application, for example in the interior of vehicles.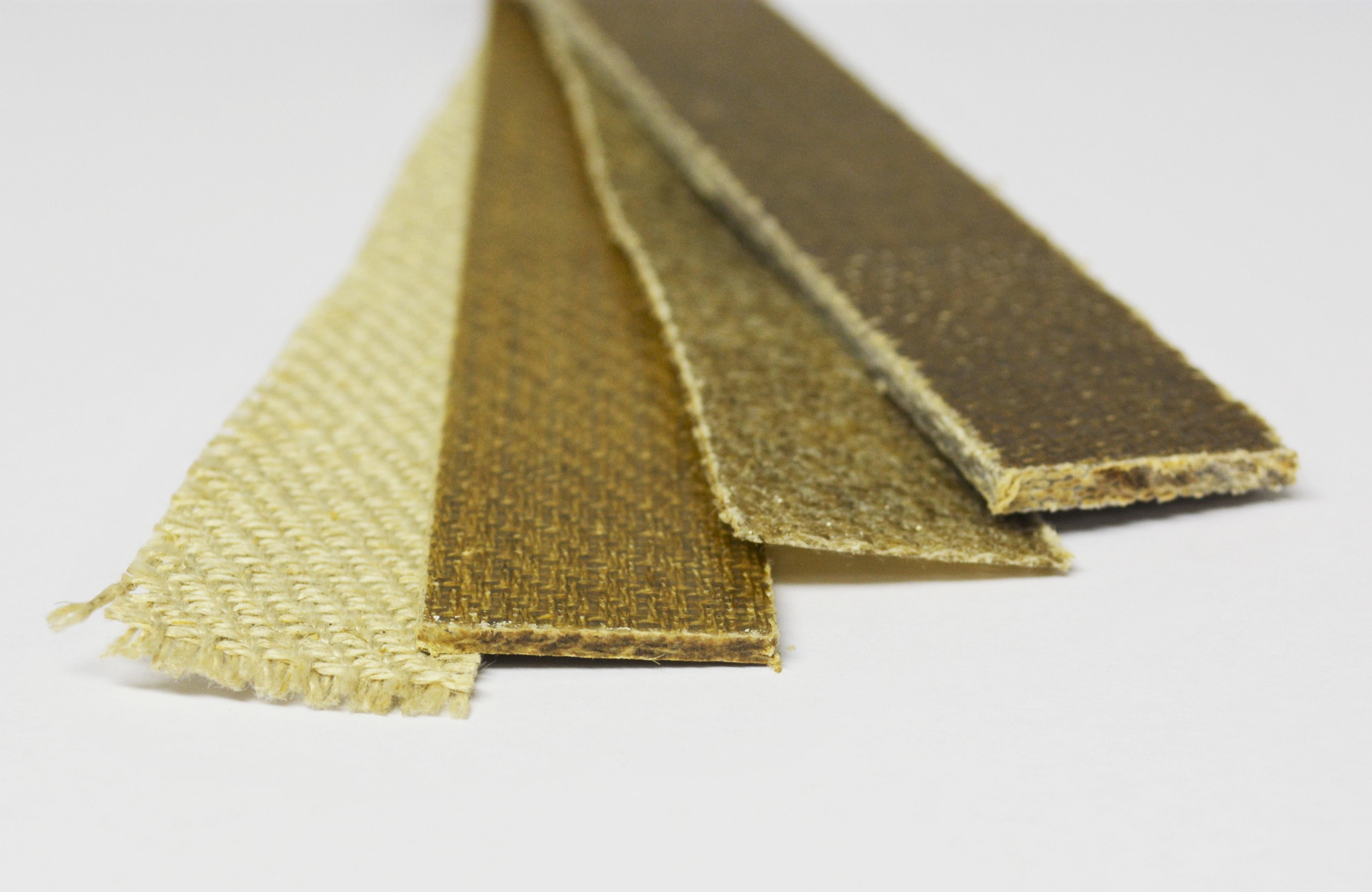 Due to growing environmental awareness and as a result of their advantageous properties, the demand for NFRP is increasing. Up until now, the problem for applications with higher processing temperatures has been that natural fibers decompose thermally, which leads, for example, to discoloration and the emission of odor-intensive compounds.
"The aim of our research project 'DeFiCoat' was therefore to make natural fibers temporarily more resistant to heat during the processing period in the hot press by coating them with a resin system. With this further development, natural fibers can now also be used in technical thermoplastics for industrial applications for which they were previously unsuitable," explained Natalie Vellguth, Project Manager at the Fraunhofer WKI.
Thermal barrier protects natural fibers against heat
Until now, standard thermoplastics such as polyethylene and polypropylene, which are suitable for utilization and processing at low temperatures, have been used in the production of NFRP. In collaboration with the University of Guelph in Canada, the researchers at the Fraunhofer WKI have taken technical thermoplastics made from polyamide and combined them with coated natural fibers to create novel NFRP. The NFRP exhibit enhanced mechanical properties and better chemical and thermal resistance. Through the application of a protective layer comprised of a thermosetting polymer on natural fibers, processing at temperatures of over 200 °C can be achieved. The protective layer forms a thermal barrier and prevents thermal degradation at higher processing temperatures. As a result, the resilience of the natural fibers is improved. The coated natural fibers were subsequently integrated by the scientists into chemically and thermally higher-melting polyamide by means of hot pressing.
"We were able to verify the success of the technology with the help of CT scans. Furthermore, we have successfully carried out investigations into the thermal stability by means of climate tests and into the mechanical properties," said Vellguth. The result is high-quality NFRP which can be used in a wide range of applications in diverse sectors of industry such as building and construction, automotive, sports and leisure. "We envisage the possibility of the NFRP which we have developed being able to replace carbon fibers in some areas. This improves the prospects of the integration of sustainable materials into a large number of industrial applications. We would like to continue our research in this field," said Vellguth.
The "DeFiCoat" project was funded by order of the German Federal Ministry of Education and Research (BMBF) within the "Bioeconomy International" funding program of Project Management Jülich (PtJ). The project was successfully completed by Prof. Dr.-Ing. H.-J. Endres, Dr. M. Shamsuyeva and Mrs. N. Vellguth.