Press release
More bio in surfing: Stand-up paddleboard made from natural fiber-reinforced bioplastics and recycled balsa wood
Researchers at the Fraunhofer WKI are developing a stand-up paddleboard with a lightweight sandwich element made from renewable raw materials. For the core, balsa wood from disused wind-energy rotor blades is being used - a sustainable solution for their high-quality recycling. The outer shell consists of bioplastics which are reinforced with regionally available flax fibers.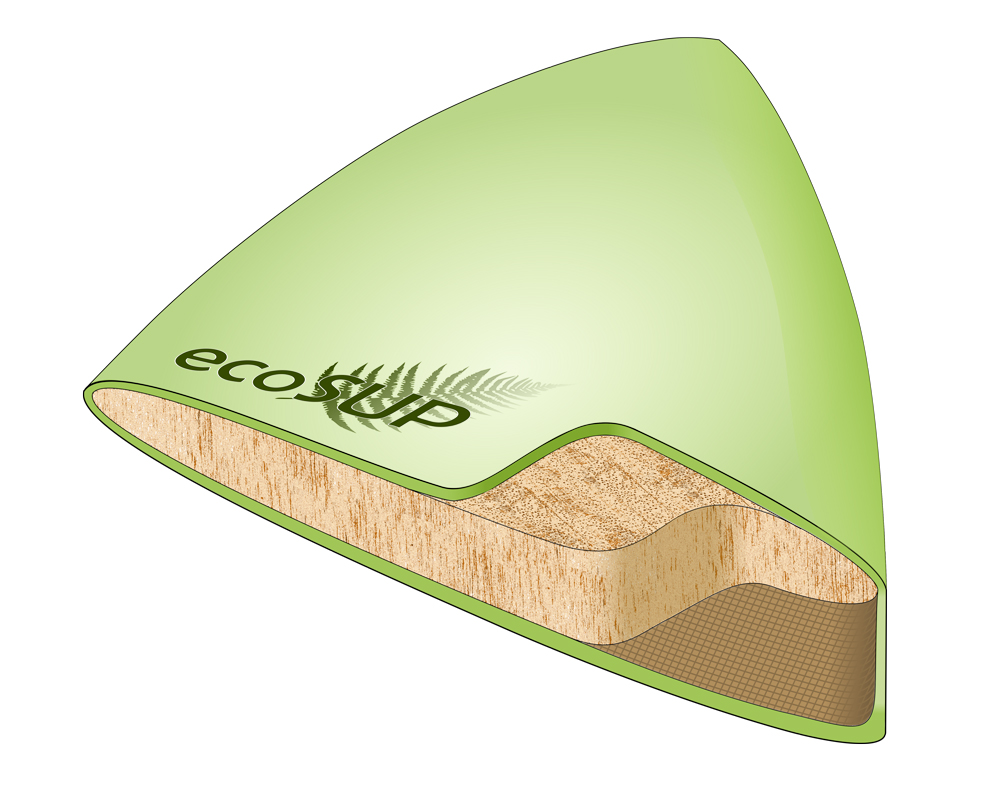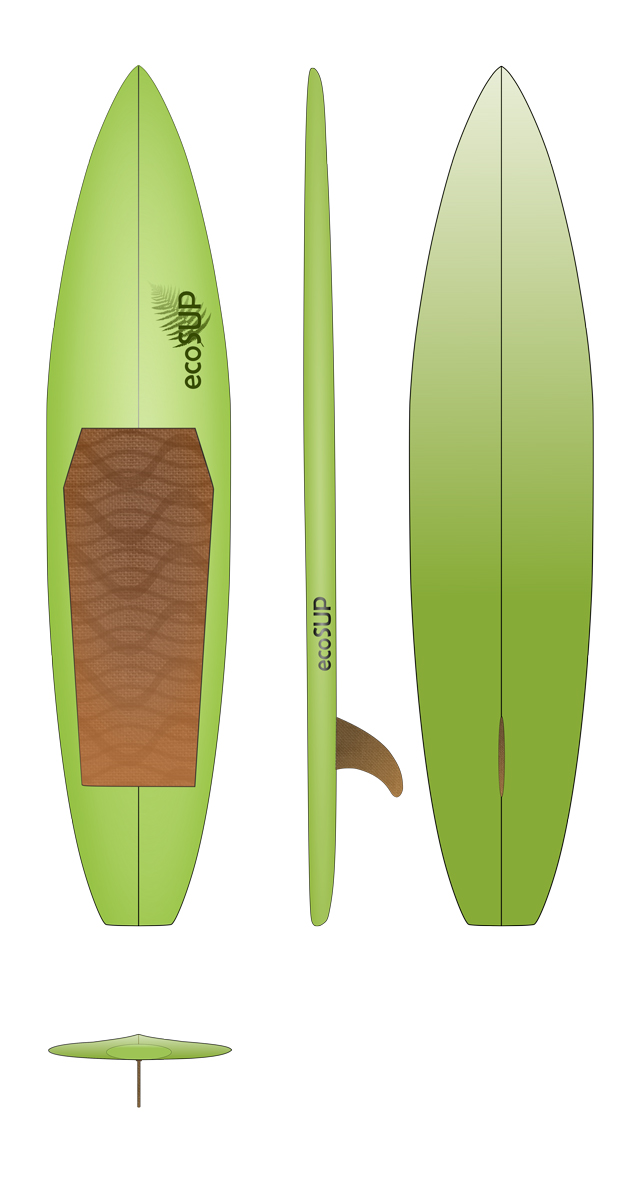 Lightweight construction materials are environmentally friendly, as less energy and fewer raw resources are required for transport and production. Conventional lightweight-construction materials are based on fossil and other finite resources such as metals and minerals. "We selected a stand-up paddleboard as the demonstration object for our lightweight-construction material, as it has to meet high requirements with regard to mechanical strength in combination with resistance to moisture, salt water and UV radiation. In the future, our new bio-composite material could be utilized not only in other watersports equipment but also in the construction of buildings, cars, ships and trains," explained Christoph Pöhler, Project Manager at the Fraunhofer WKI.
Currently, watersports equipment such as surfboards is produced using petroleum-based materials such as epoxy resin, polyester resin, polyurethane and expanded or extruded polystyrene in combination with glass and carbon-fiber fabrics. The market for glass- and carbon-fiber-reinforced plastics is also growing continuously in other economic sectors. This offers a high savings potential for finite resources.
"For the core of the new bio lightweight-construction material, we use recycled balsa wood and modify it accordingly. Balsa wood is used in large quantities in the rotor blades of wind turbines. At the end of the life cycle of the rotor blades, it accumulates as waste and is then burned. We now want to give this balsa wood a longer useful life," Mr. Pöhler explained.
The researchers are also developing an outer shell made from natural-fiber-reinforced bioplastics on the basis of itaconic acid. They are hereby concentrating on the application of flax fibers, as these have advantageous mechanical properties and are cultivated in Europe.
"With our project, we are supporting the development of a bio-based economy and, at the same time, we are breaking new ground. Together with the Fraunhofer IMW, the Fraunhofer-Zukunftsstiftung is supporting our project with a crowdfunding campaign and communication. We would like to use the money collected in this way to purchase material and special tools for our prototype. By making a donation, anyone can make a contribution towards ensuring that surfing becomes more sustainable," Mr. Pöhler reported.
Further information about the crowdfunding campaign: www.startnext.com/en/ecosup
The project has been funded by the German Federal Ministry of Education and Research (BMBF) via Project Management Jülich. Further funding for the implementation of the project goals with project partners (feasibility phase) is currently being examined.