Press release
BAU ONLINE 2021: Ceiling system module and stand-up paddleboard with wood foam and recycled balsa wood
During BAU ONLINE 2021, the researchers from the Fraunhofer WKI will be presenting possibilities for incorporating renewable raw materials such as wood foam, balsa wood and flax fibers into future-oriented applications. By means of 3D models of a stand-up paddleboard and a ceiling system module, the researchers will demonstrate the versatility of the possibilities for replacing petrochemical raw materials or concrete with renewable resources.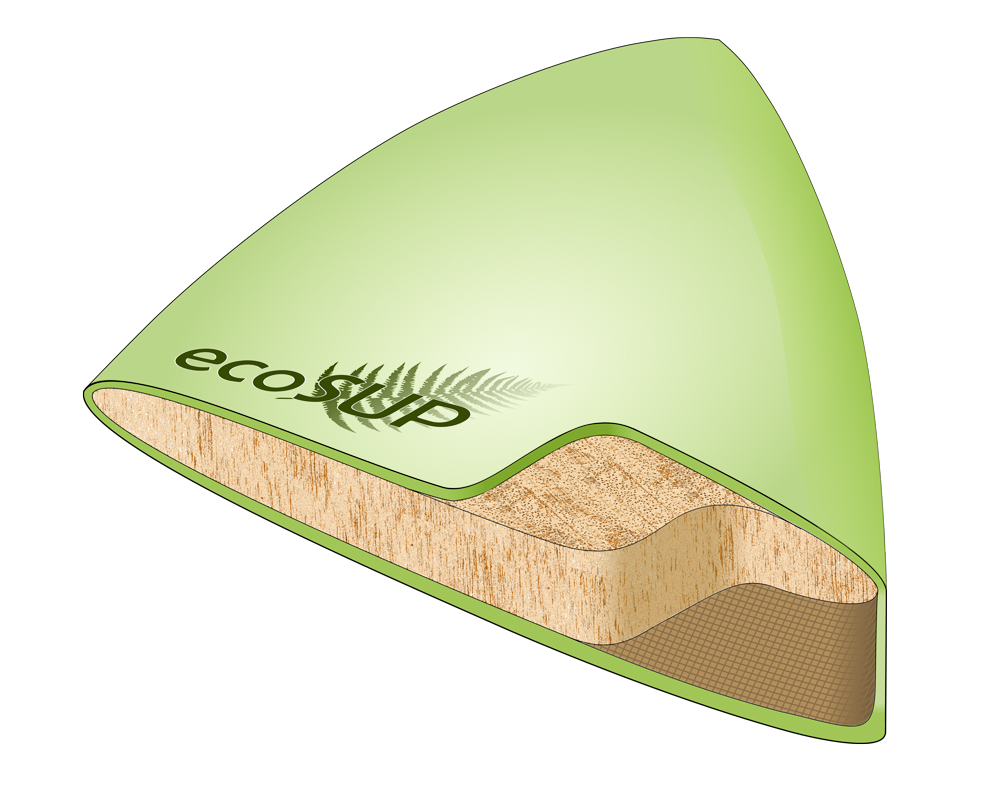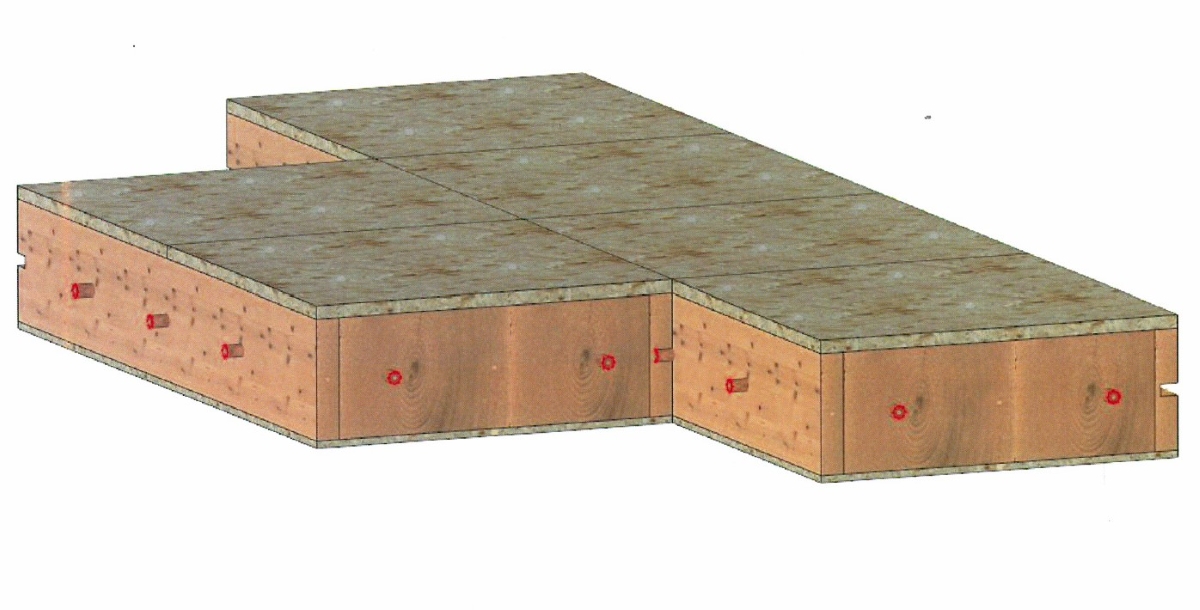 The ceiling system module is intended to replace suspended ceilings in old buildings which have a low load-bearing capacity and provide poor soundproofing. A team of researchers at the Fraunhofer WKI is currently developing small, prefabricated panels which are intended to significantly simplify renovation work that has previously been complex and expensive. With these modular wood or wood-concrete elements, a mosaic-type coffered ceiling is created, which should exhibit a load-bearing capacity comparable to that of reinforced concrete.
The box structure and the push-in connections have a high inherent rigidity and can therefore be erected in a self-supporting manner. For the sandwich core, the wood foam previously developed at the Fraunhofer WKI is used, thereby simultaneously increasing thermal and sound insulation. In this way, petrochemical insulation materials such as PU or XPS foams can be replaced by renewable raw materials. The outer box is comprised of solid structural timber, with a ceiling and a floor both made from particle board. With the ceiling system module, the renovation and subsequent use of old buildings in times of housing shortage is promoted in an ecological way. In the future, these modules could also be implemented in industrial buildings or as wall modules.
Using the example of a stand-up paddleboard currently being developed at the Fraunhofer WKI, the researchers will also be demonstrating during BAU ONLINE 2021 the cross-section of a lightweight-construction sandwich element made from renewable raw materials. For the core, balsa wood from disused wind-energy rotor blades is used - a sustainable solution for their high-quality recycling.
The researchers at the Fraunhofer WKI are also developing an outer shell made from natural-fiber-reinforced bioplastics (bio NFRP). The focus is thereby being directed at the application of flax fibers, as these have advantageous mechanical properties and are cultivated in Europe.
The substitution of the petrochemical and mineral components in conventional paddleboards by renewable and, in some cases, also recycled raw materials results in high savings potentials in terms of both energy demand and finite resources. In the future, the new bio-composite material could be utilized not only in other watersports equipment but also in the construction of buildings, cars, ships and trains.
With the two projects, the Fraunhofer WKI is supporting the development of a bio-based economy (bio-economy).
Due to the corona pandemic, the annual BAU trade fair will take place from 13th to 15th January 2021 in the form of a digital platform for architecture, materials and systems. Live presentations, 1:1 talks with exhibitors and an extensive conference program will be offered. The Fraunhofer WKI will present itself as a member of the Fraunhofer Building Innovation Alliance with exhibits on the key topic of resources and recycling. Researchers from the Fraunhofer WKI will be available for an exchange. Further information can soon be found in Fraunhofer's exhibitor profile on the BAU ONLINE website.