#WeKnowWood: Fraunhofer WKI presents a durable wooden bridge and an eco stand-up paddleboard at LIGNA 2023
During LIGNA 2023, researchers from the Fraunhofer WKI will be presenting possibilities for utilizing renewable raw materials – such as balsa wood, hardwood or natural fibers – in future-oriented applications. The application possibilities will be demonstrated by means of a laminated-material bridge and an eco stand-up paddleboard.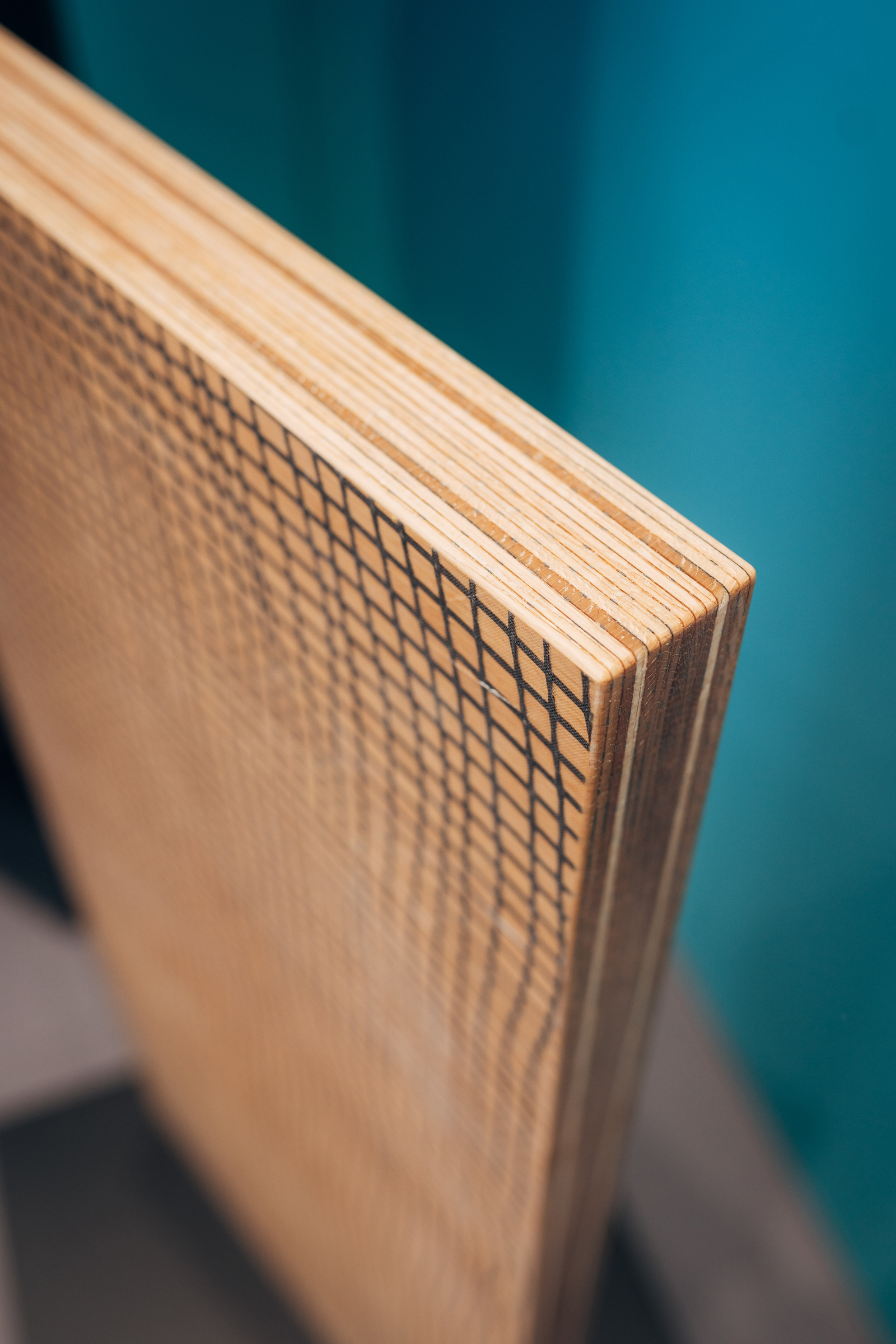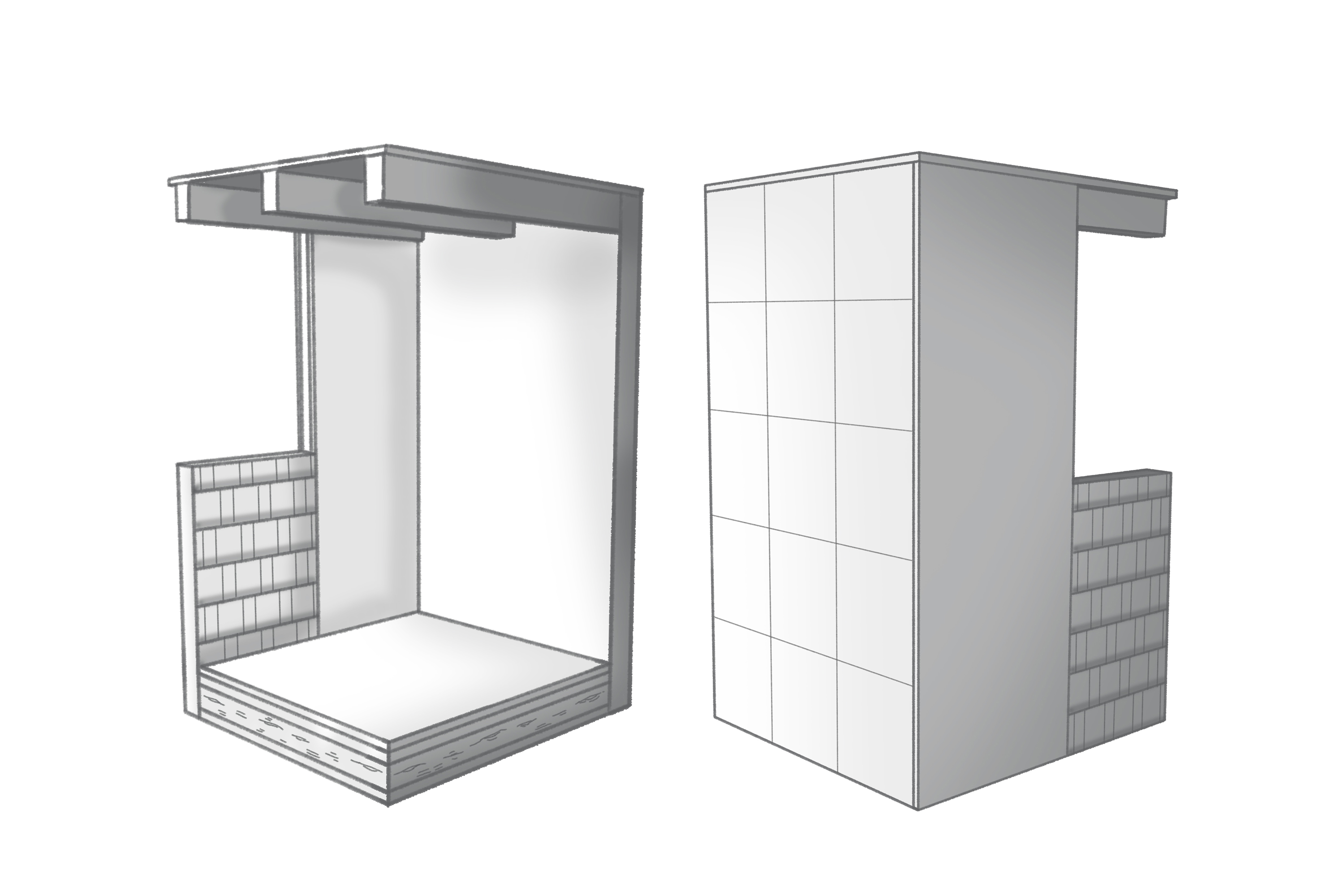 Through such exhibits, the Fraunhofer WKI demonstrates possibilities for replacing petrochemical or mineral components – as used in conventional paddleboards or bridges – with renewable and, in some cases, additional recycled raw materials. This results in high savings potentials in terms of energy requirements and finite resources.
Sustainable pedestrian and cycle bridge (Project "Freifo")
The bridge consists of a freely formable laminated material made from hardwood veneers. The hybrid materials used for the laminated material are made from a combination of freshly peeled, moist – and therefore still flexible – hardwood veneers in combination with natural fibers and, in particular, basalt fibers. Using a special vacuum-drying and infusion process, the scientists produce self-supporting 3D free-form surfaces. The result is a very durable bridge made from renewable raw materials that presents an environmentally-friendly alternative to concrete bridge construction.
The area of application for the new materials includes lightweight wooden-bridge construction. There, the materials can be used both as a statically integrative component of the primary structure and as secondary components for covering layers and overlays or curtaining shells.
The laminated-material bridge demonstrates possibilities for introducing renewable raw materials – such as balsa wood, hardwood or natural fibers – into future-oriented and durable applications. The utilization of renewable raw materials leaves behind a significantly smaller carbon footprint than that of concrete bridges.
Eco stand-up paddleboard (Project "ecoSUP")
In addition, researchers from the Fraunhofer WKI will be presenting a stand-up paddleboard comprised of a lightweight sandwich element made from renewable raw materials. For the core, balsa wood from disused wind-energy rotor blades is used - a sustainable solution for their high-quality recycling. Balsa wood is used in large quantities in the rotor blades of wind turbines. At the end of the life cycle of the rotor blades, it accumulates as waste and is then incinerated. With its utilization in the eco stand-up paddleboard, the balsa wood is granted a longer period of use.
Supplementing this, the researchers have investigated the use of natural-fiber-reinforced bioplastics, including those based on itaconic acid. They are hereby concentrating on the application of flax fibers, as these have advantageous mechanical properties and are cultivated in Europe.
The development presents an ecological alternative for watersports equipment; up until now, these have been primarily produced using petroleum-based materials such as epoxy resin, polyester resin, polyurethane and expanded or extruded polystyrene in combination with glass- and carbon-fiber fabrics.
The stand-up paddleboard fulfils high requirements with regard to mechanical strength in combination with resistance to moisture, salt water and UV radiation. In the future, the new bio-composite material could be utilized not only in other watersports equipment but also in the construction of buildings, cars, ships and trains.
Further information about the project "Freifo":
Further information about the project "ecoSUP":
Experience us live at LIGNA 2023
The Fraunhofer WKI will be presenting its innovations at LIGNA 2023 in Hall 26, Stand B 78. Co-exhibitor is the International Association for Technical Issues Related to Wood (iVTH).
Further information about the exhibition stand: www.wki.fraunhofer.de/en/ligna-2023
LIGNA is the world's leading trade fair for tools, machinery and equipment for woodworking and wood processing and will be held in Hanover from 15th to 19th May 2023.
Additional information can be found on the LIGNA website:
Funding
The project "DiKieHo" was funded by the German Federal Ministry of Food and Agriculture (BMEL) via the project management agency Fachagentur Nachwachsende Rohstoffe e. V. (FNR). The project is listed in the FNR funding database (funding code 2220HV039A to D).
The project "EcoSup" is funded by the German Federal Ministry of Education and Research (BMBF) via Project Management Jülich.