Sustainable plastics technology: New office building strengthens cooperation between Hochschule Hannover and Fraunhofer WKI
The "Application Center HOFZET®" of the Fraunhofer WKI and the "IfBB - Institute for Bioplastics and Biocomposites" of the Hochschule Hannover - University of Applied Sciences and Arts (HsH) are moving even closer together. A new office building at the Ahlem campus was officially inaugurated on April 24, 2023. Together with the jointly operated pilot plant for bioplastics and composites, it provides an excellent infrastructure for further innovative research.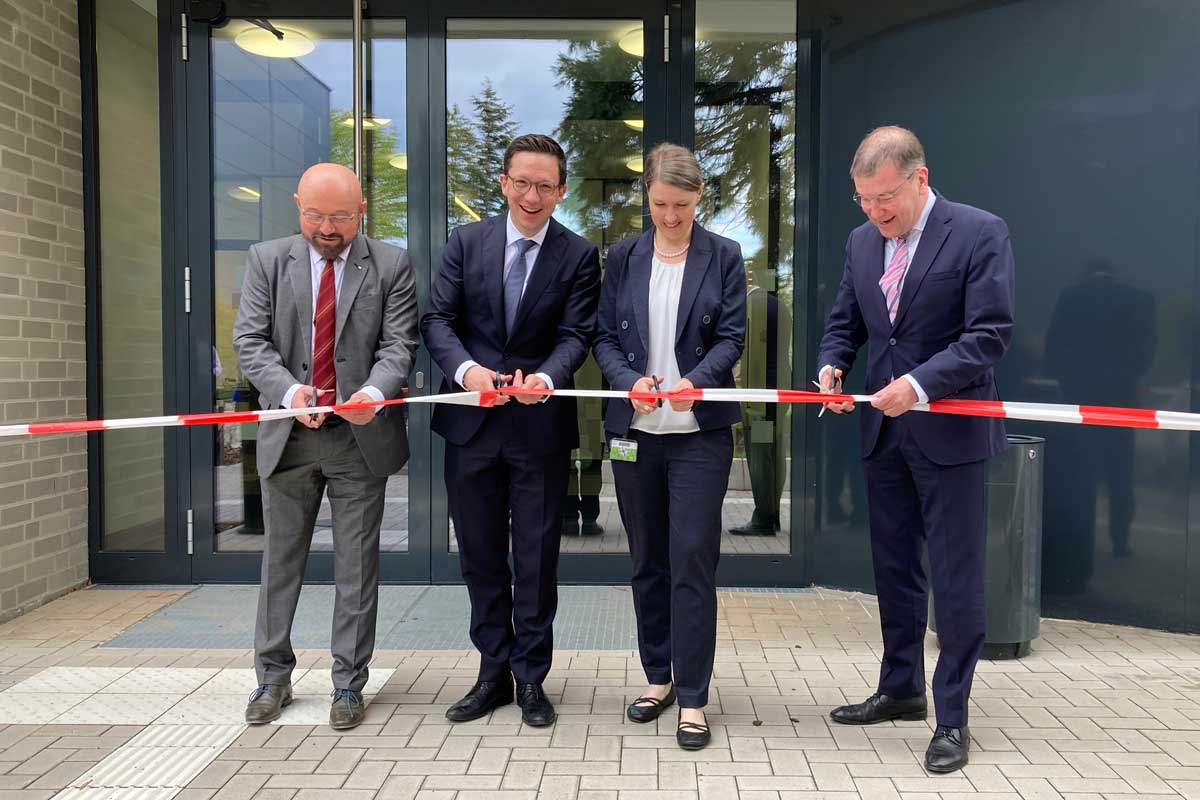 On the occasion of the inauguration, greetings were spoken by:
Falko Mohrs, Minister for Science and Culture of Lower Saxony
Prof. Dr. Josef von Helden, President of the Hochschule Hannover
Prof. Dr.-Ing. Bohumil Kasal, Director of the Fraunhofer WKI
Prof. Dr.-Ing. Andrea Siebert-Raths, Director of the HOFZET® and the IfBB

More information can be found in the press release of the Hochschule Hannover - University of Applied Sciences and Arts:
To the press release (German)
The background of the Fraunhofer WKI
Sustainability through the utilization of renewable raw materials has formed the focus at the Fraunhofer WKI for 75 years. The institute, with locations in Braunschweig, Hanover, and Wolfsburg, specializes in process engineering, natural-fiber composites, binders and coatings, wood and emission protection, quality assurance of wood products, material and product testing, recycling procedures and the utilization of organic building materials and wood in construction. Virtually all the procedures and materials resulting from the research activities are applied industrially.