Wood foam from the Fraunhofer WKI soon available as packaging and construction material
The wood foam developed and patented by the Fraunhofer WKI will, in future, be produced and distributed by Butterweck Holzstoffe GmbH & Co. KG. The marketing of the wood foams is planned under the brand name LIGNEW. Construction work for a production plant in Northern Germany will commence shortly. Delivery of the first wood-foam panels is expected to take place in 2026. The researchers at the Fraunhofer WKI will continue to provide Butterweck Holzstoffe GmbH & Co. KG with support in an advisory capacity.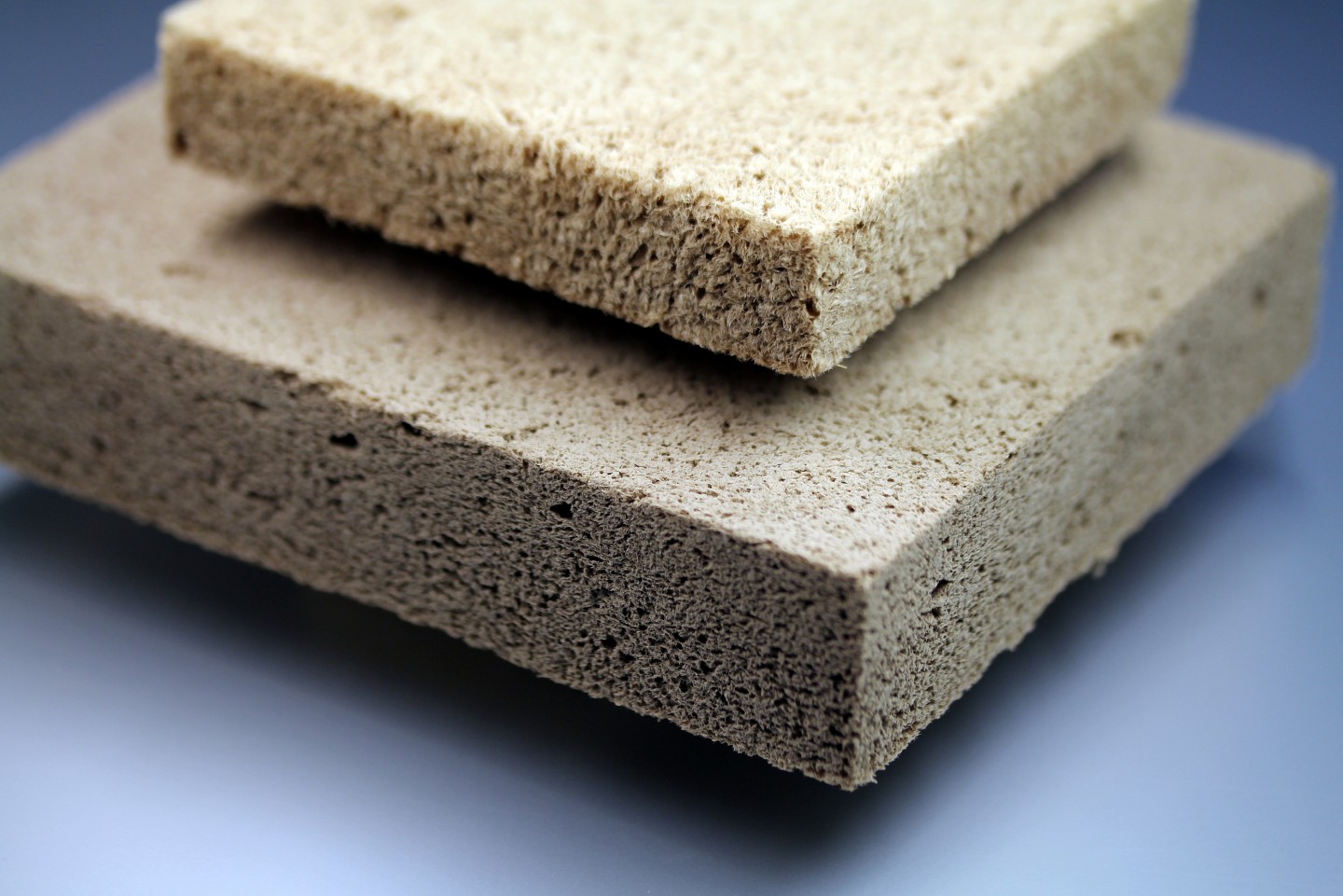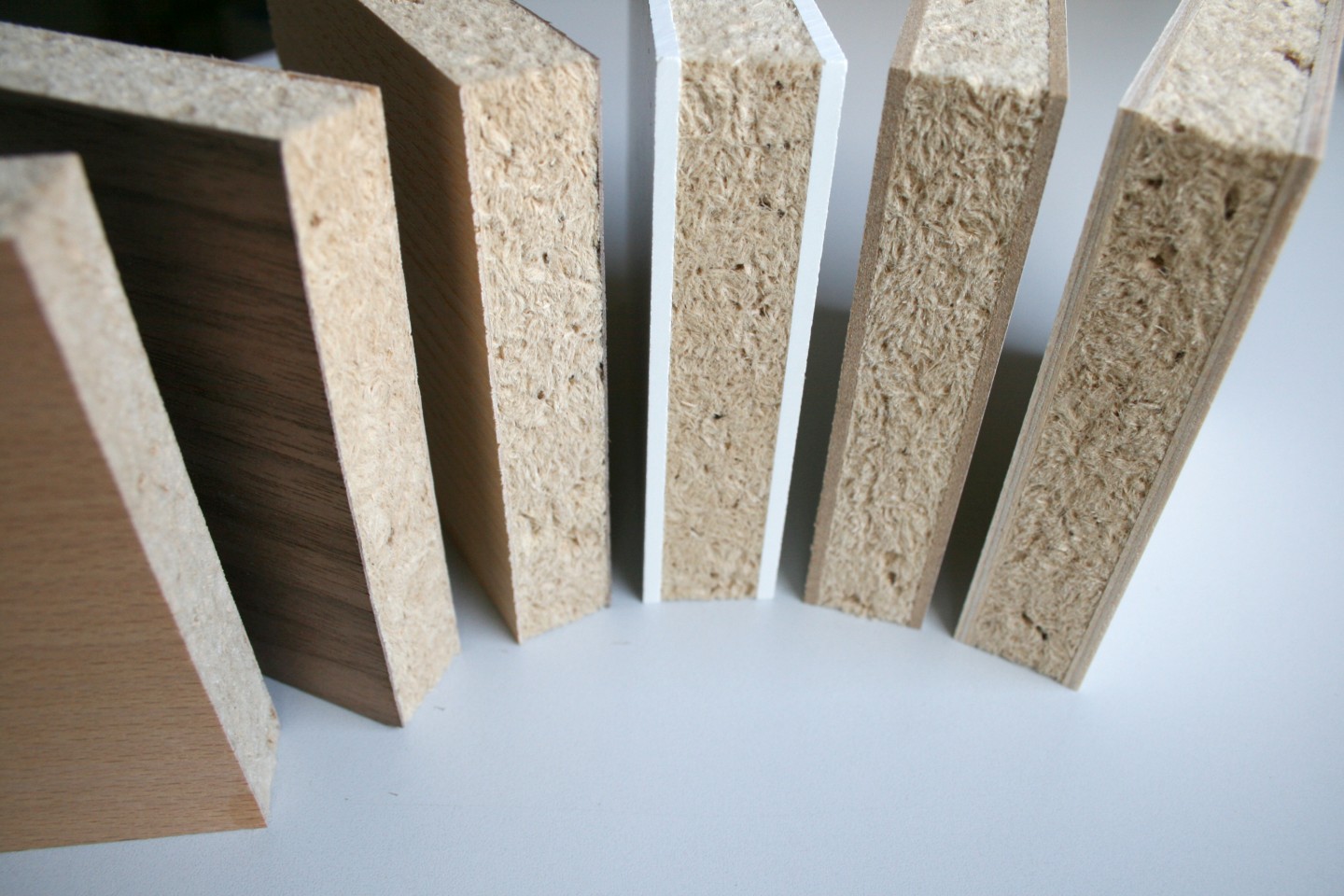 "At the Fraunhofer WKI, we pursue the goal of introducing innovative and sustainable developments into industrial applications. In collaboration with Butterweck, we have achieved this goal and our wood foam can be utilized in construction and production in the future," said Professor Dr.-Ing. Bohumil Kasal, Institute Director at the Fraunhofer WKI.
Within the framework of an in-house initial-research project, the Fraunhofer WKI developed the innovative process in which foams are produced from pure wood or wood fibers. During the collaboration with Butterweck Holzstoffe GmbH & Co. KG, the focus was placed on the transfer into industrial processing. In recent years, the cooperation partners have worked, for example, on developing the wood foam to market maturity in the form of a panel material.
"We believe that there is enormous potential for the utilization of wood foam. The fact that our long-standing partner is going to build a plant specifically for the production of wood-foam panels is something we are delighted about. We will continue to provide advice and support in order to adapt our development to industrial scale and, if necessary, will adjust the formulations to suit the framework conditions," reported Nina Ritter, Group Leader at the Fraunhofer WKI.
The wood foams developed at the Fraunhofer WKI are made from 100 percent wood, as they do not require any binders. They are a lightweight wood-based material (density 45 to 200 kg/m³) with an open-pored structure. Their strength results from wood's own binding forces, which means that the use of synthetic adhesives is not necessary. From an ecological and economic point of view, wood foams are excellently suited for a multitude of applications, for example as packaging material or as thermal and acoustic insulation. They can be recycled without any problems.
Wood foams are, however, not only as pure materials highly interesting: As core material for new hybrid materials, they open up entirely new possibilities for the utilization of renewable raw materials, and in particular for ecological lightweight-construction applications. The wood foam can be combined with classic wood-based materials, metals, concrete, plastics or WPC as a surface layer, thereby creating lightweight hybrid materials with higher functionality. Application possibilities for such sandwich materials include automobiles, furniture panels and façade elements.
"The idea for wood foam had already been conceived by the founder of our institute, Wilhelm Klauditz. We are very proud that we were able to experience the completion of the journey that started with an idea and led to the development of a marketable product and, finally, to the market launch," explained Dr. Dirk Berthold, Head of Department at the Fraunhofer WKI.