Fraunhofer presents bioeconomy roadmap
Renewable raw resources and bio-based processes can provide a decisive contribution towards the replacement of fossil materials. This is the conclusion of a roadmap presented by the Fraunhofer-Gesellschaft to politicians and the public in Berlin on 2nd December 2022.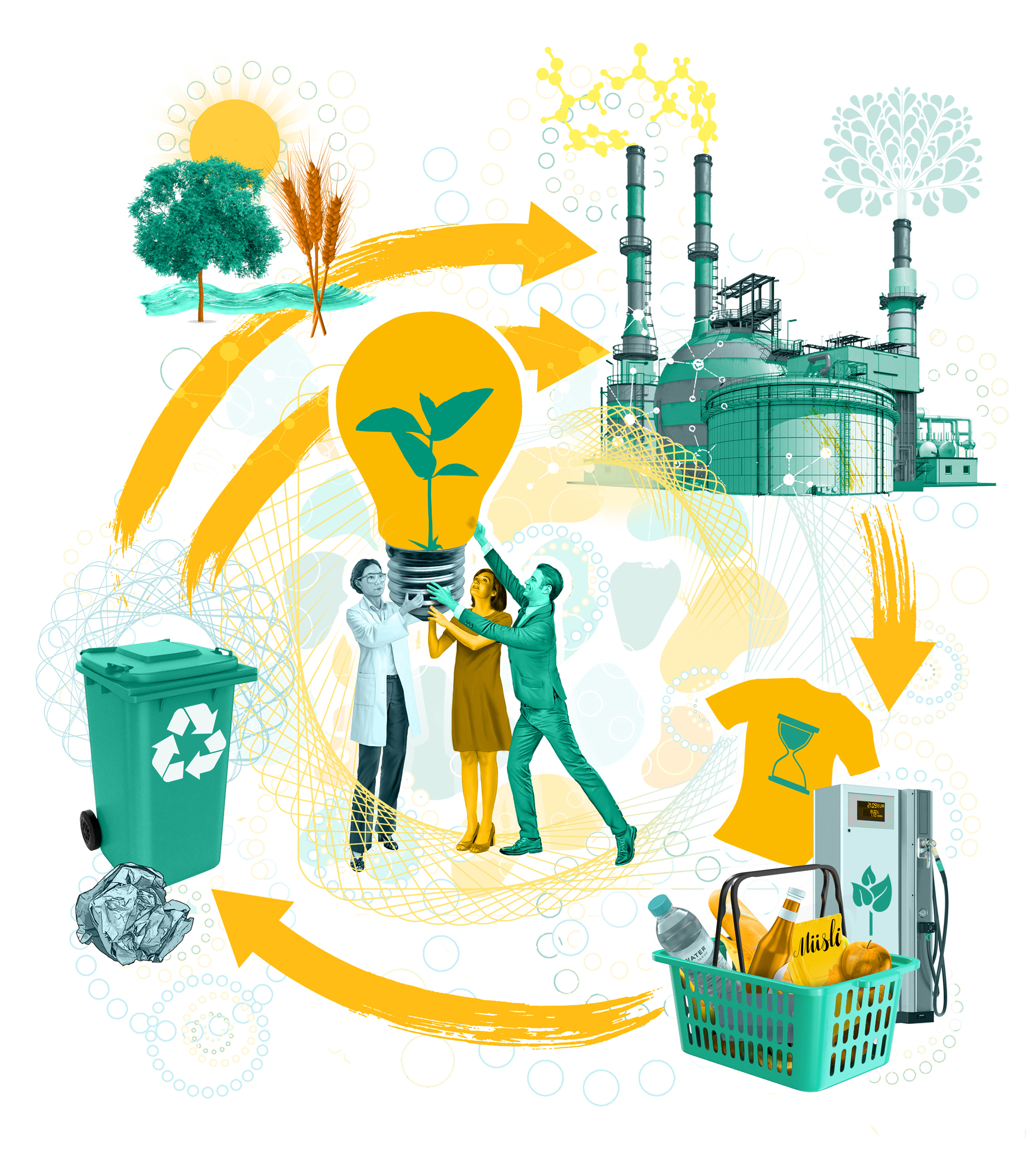 In their recommendations for action, the experts outline a way in which German industry can contribute towards the achievement of climate targets and thereby maintain and expand its performance - even after the turning point created by the Ukraine war. The paper, on which researchers from the Fraunhofer WKI collaborated, also presents the framework conditions that must be established in order to ensure that the utilization of biomass does not conflict with other sustainability goals.
Press release from the Fraunhofer Gesellschaft: More information can be found in the German press release of the Fraunhofer-Gesellschaft:
The background of the Fraunhofer WKI
Sustainability through the utilization of renewable raw materials has formed the focus at the Fraunhofer WKI for 75 years. The institute, with locations in Braunschweig, Hanover, and Wolfsburg, specializes in process engineering, natural-fiber composites, binders and coatings, wood and emission protection, quality assurance of wood products, material and product testing, recycling procedures and the utilization of organic building materials and wood in construction. Virtually all the procedures and materials resulting from the research activities are applied industrially.